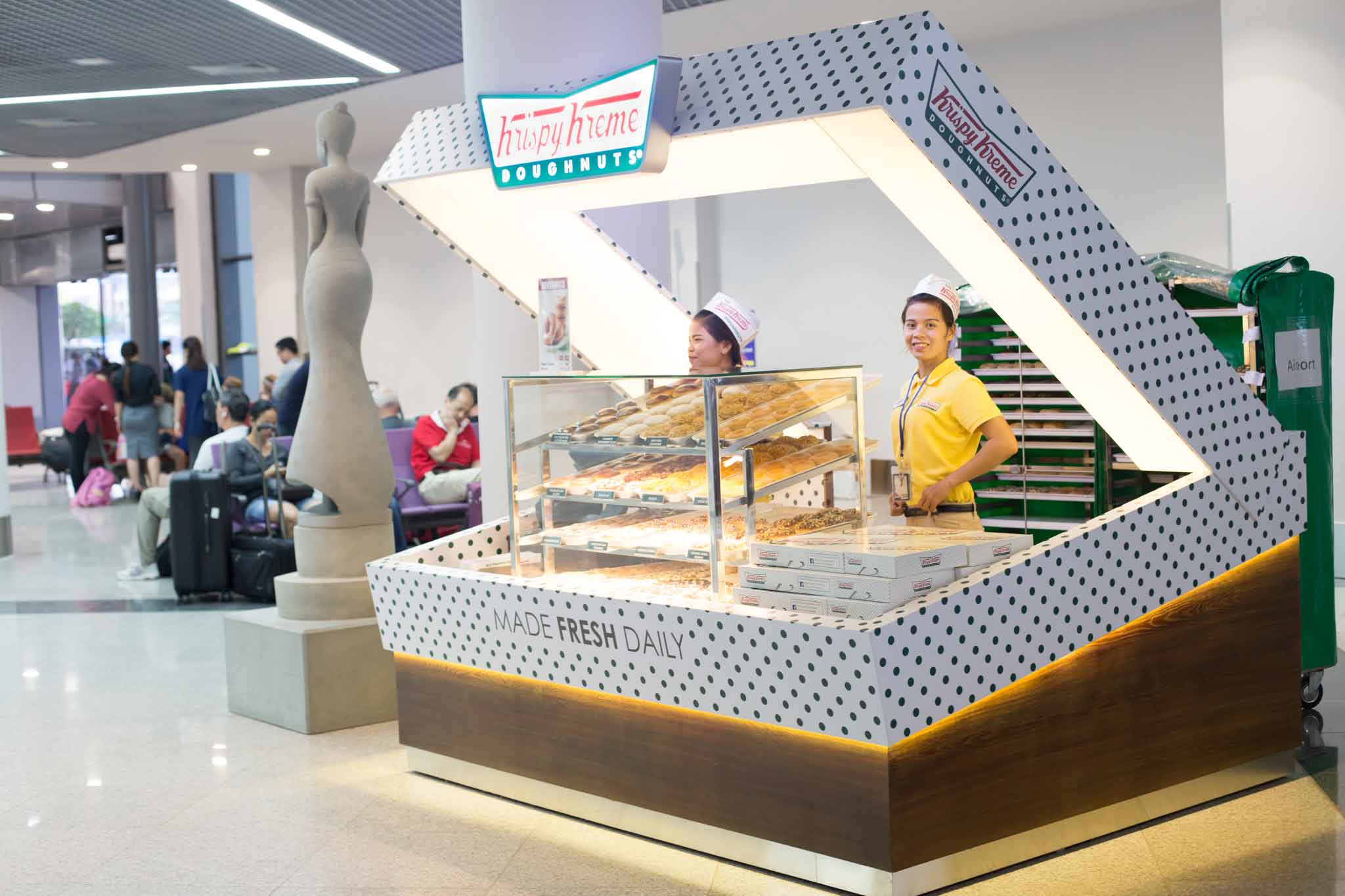 Doughnuts05:00 AM - last flightDeparture (check-in hall)www.facebook.com/sajibumi/www.instagram.com/sajibumi/

Founded in 1937, Vernon Rudolph started by selling Krispy Kreme doughnuts to local grocery stores. He soon started to sell hot Original Glazed doughnuts, through a hole in an outside wall of his kitchen, directly to people on the sidewalk who were attracted by the delicious scent of cooking doughnuts.
Today, Krispy Kreme has more than 1,000 stores worldwide. That's the story.